Deodorants
Intensive
with Active Crystal Talc™
EXCESSIVE PERSPIRATION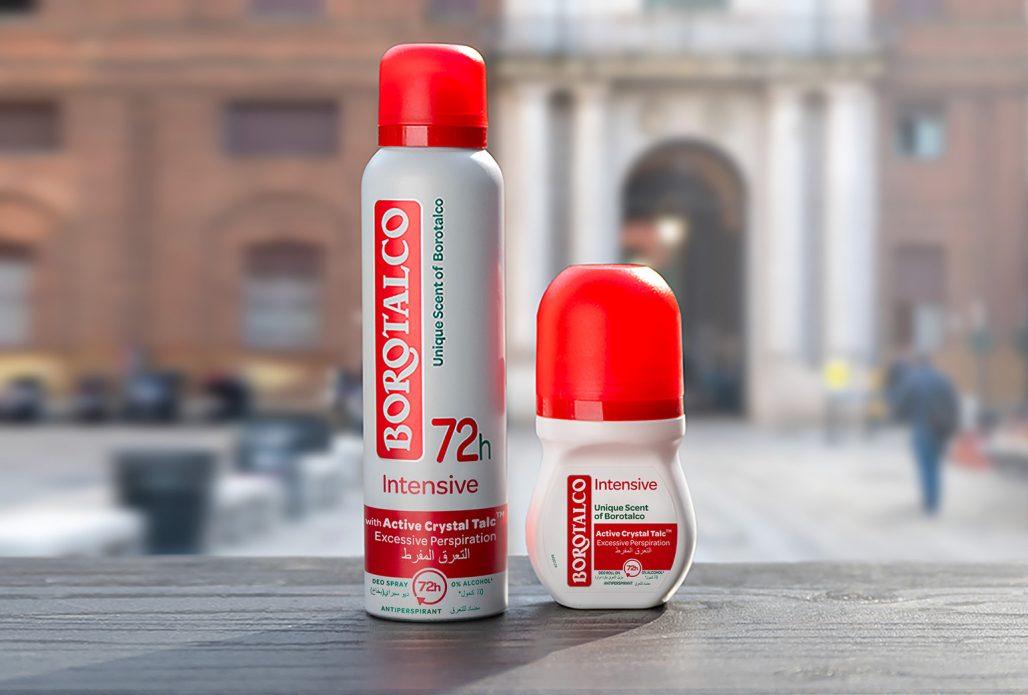 Deodorants
Intensive
with Active Crystal Talc™
EXCESSIVE PERSPIRATION

Excessive perspiration

with Active Crystal Talc™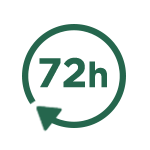 72h efficacy

0% alcohol

Unique Scent of Borotalco
72h Triple dry protection
Excessive perspiration is no longer an issue with Borotalco Intensive: its highly-effective formula, with Active Crystal Talc™, ensures an all-day anti-halos efficacy, even when life gets more intense.
Triple dry protection that prevents, absorbs and neutralizes underarm wetness for an extra-dry efficacy.
– 72h deodorant efficacy.
– 0% Alcohol.
– Dermatologically tested.
Unique Scent of Borotalco, the original one since 1904
A unique and timeless fragrance which combines the freshness of citrus fruits with a soft heart of white flowers on a powdery base. Typically Italian scent, the original one since 1904.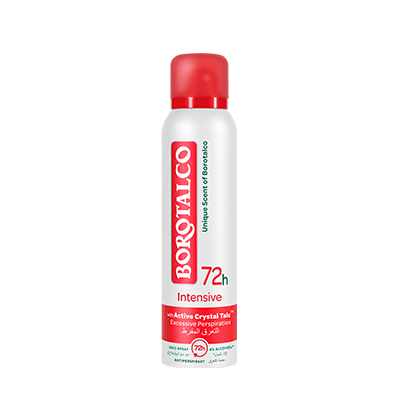 Deodorants
Intensive
Spray
For a uniform application on skin
Unique Scent of Borotalco
//= get_field('line_card_description',$line); ?> 150 ml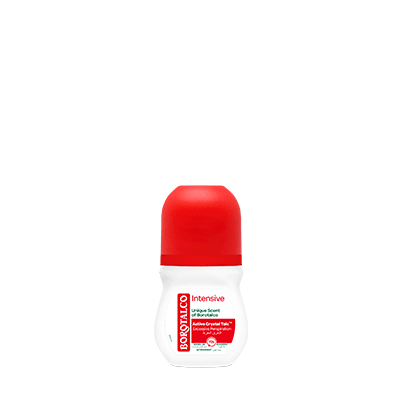 Deodorants
Intensive
Roll On
For a smooth and precise application
Unique Scent of Borotalco
//= get_field('line_card_description',$line); ?> 50 ml