Deodorants
Invisible
with Capture Technology™
Anti-Stains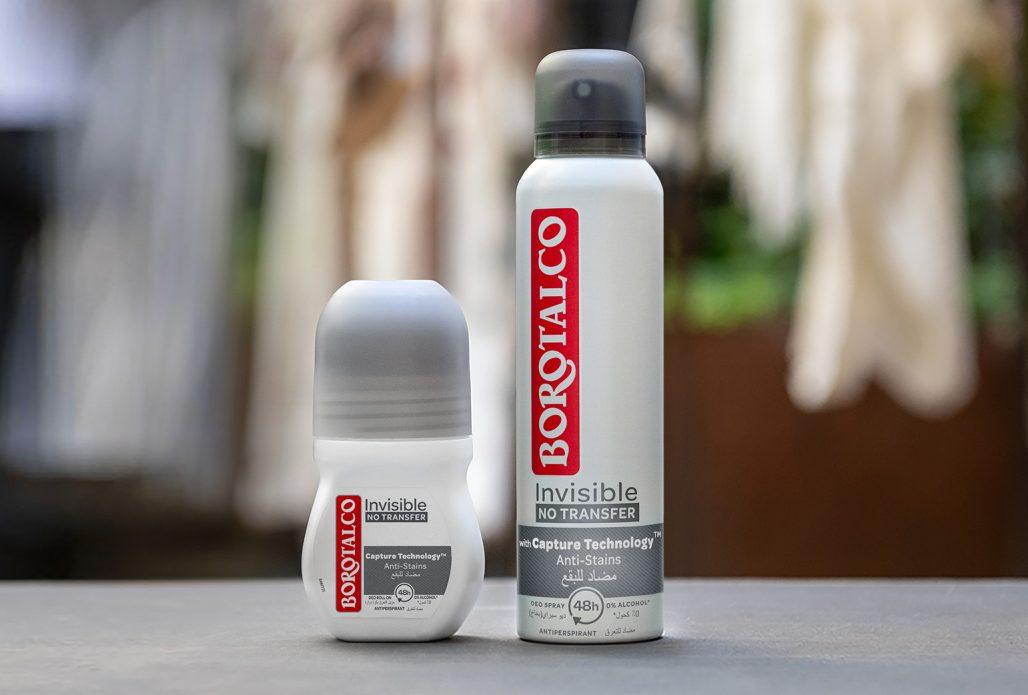 Deodorants
Invisible
with Capture Technology™
Anti-Stains

Anti-Stains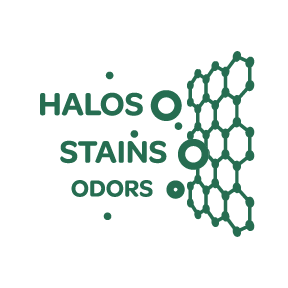 with Capture Technology™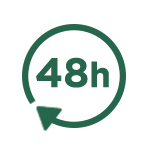 48h efficacy

0% alcohol

Invisible Scent
Efficacia rinnovata contro aloni, odori e macchie:
Borotalco Invisible No Transfer is the line of deodorants designed to reduce halos and stains on clothes. Effective on white and yellow stains, even on delicate garments such as silk. With the power of Capture Technology™, it captures odors, stains and halos giving an anti-stains dry effect.
0% Alcohol. Dermatologically tested
Invisible Scent: Olfactory accord characterized by slightly amber floral declinations with a persistent talc finish.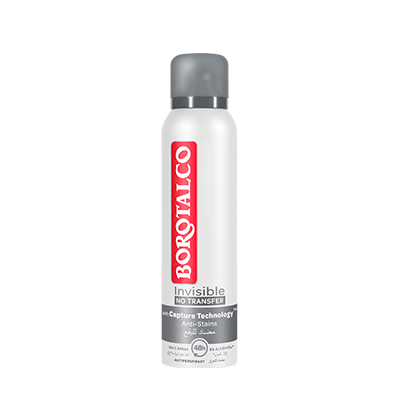 Deodorants
Invisible
Spray
For a uniform application on skin
Invisible Scent
//= get_field('line_card_description',$line); ?> 150 ml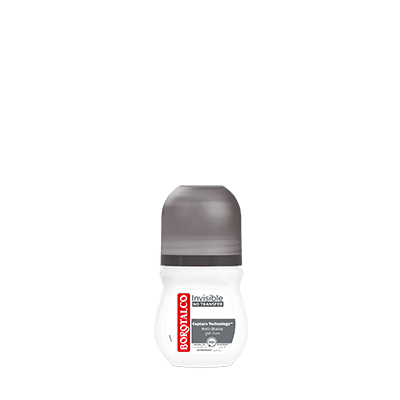 Deodorants
Invisible
Roll On
For a smooth and precise application
Invisible Scent
//= get_field('line_card_description',$line); ?> 50 ml